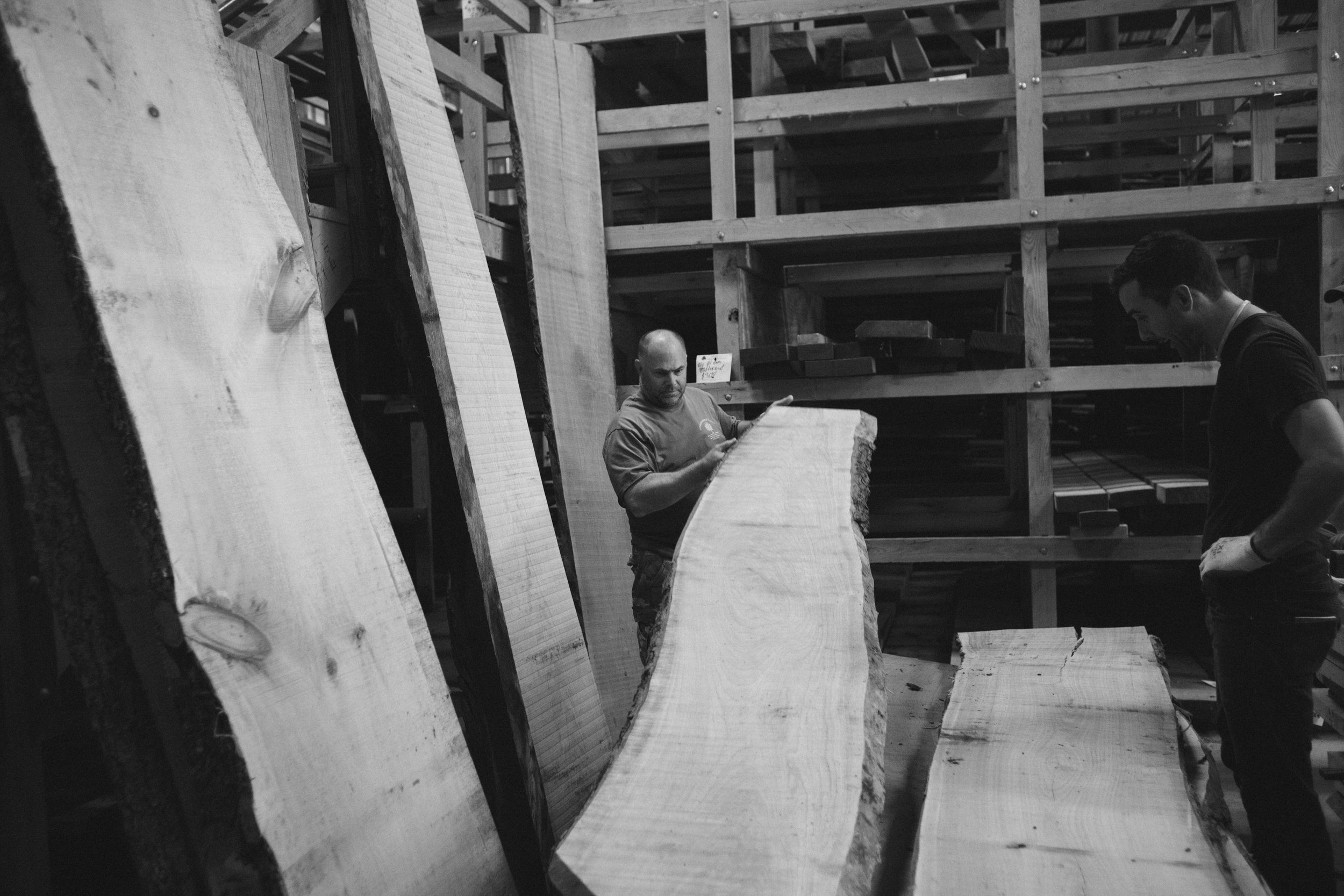 We got to talking about different wood types, and he snapped off a piece of a birch board he was leaning against, started chewing on it, and began pontificating on the aromas and flavors that are specific to each wood species.
Read More →
RIVEN founder Matthew Hastings contributed his thoughts on the nature and meaning of objects for the late Spring 2017 Issue of Edible Green Mountains.
Read More →
This style of stool evolved as a humble, functional design solution to that need. Three legs offered stability on uneven barn floors, while the lightweight materials and sturdy construction stood up to long hours of work and heavy use, day in and day out.
Read More →