Baumann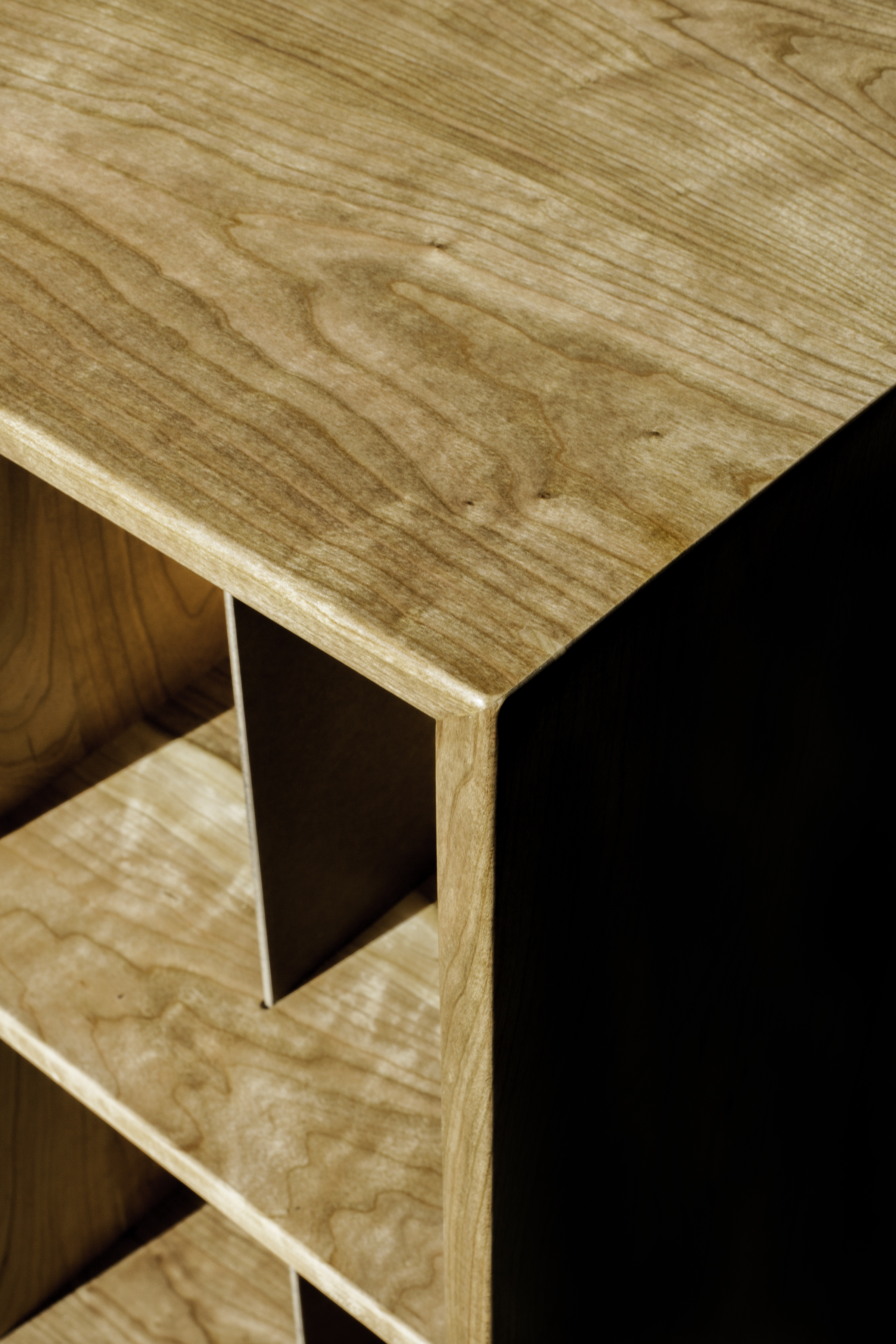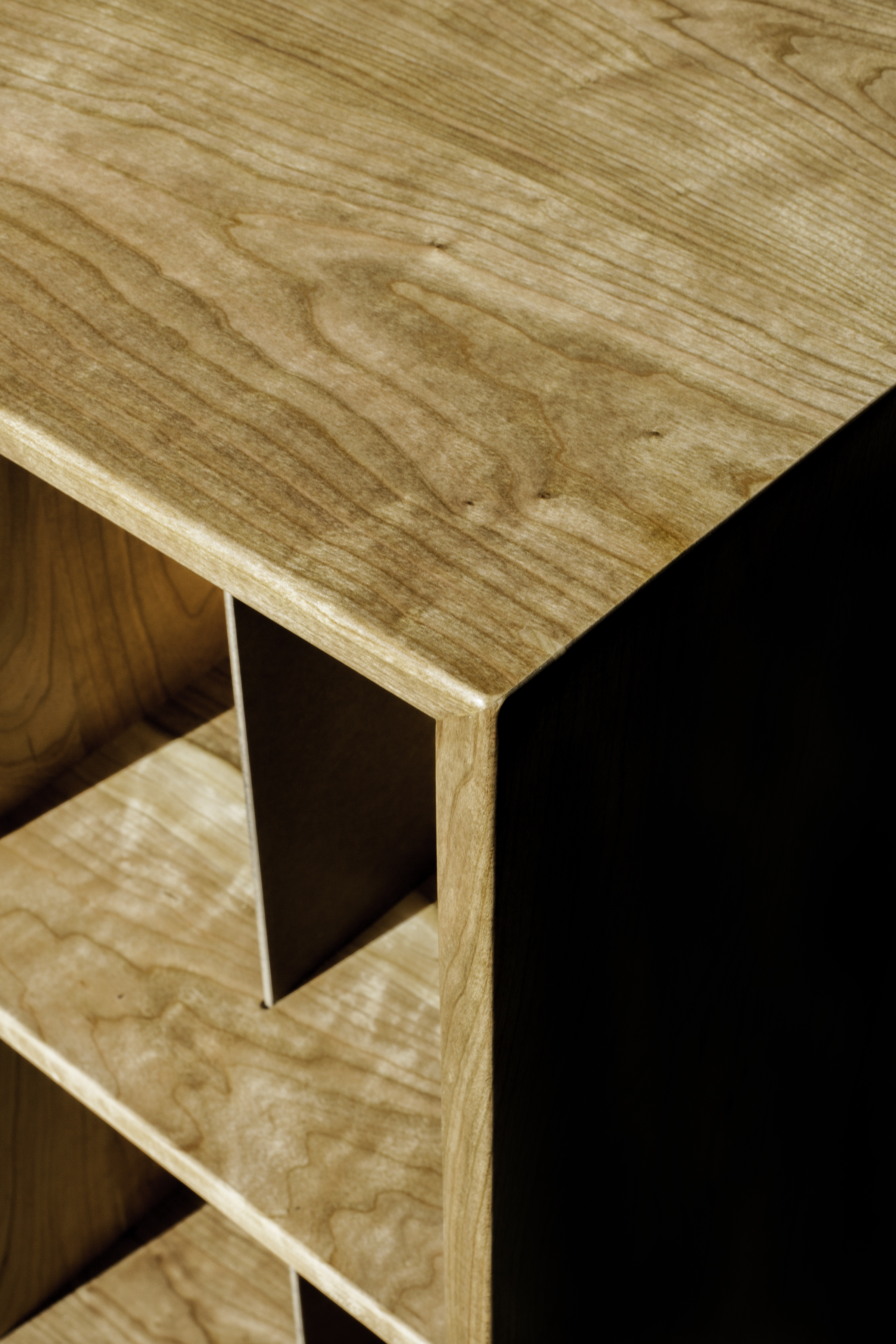 Baumann
Designed with the serious record collector in mind, this cabinet holds up to 600 vinyl records in eight separate compartments. Each one has a setback sub-divider that disappears when the compartment is full and keeps records from slumping when it isn't. A hidden space accessed from the back of the cabinet allows for mounting of a power conditioner and outlet strip to help manage cords without diminishing the clean lines and simplicity of the design. Built from sustainably harvested VT Black Cherry, solid wood joinery is used throughout including in the base. Finished with Shellac and Low-VOC water-based lacquer.
This design is easily reconfigured to accommodate collections of any size, from 2 compartments up to 12. Contact us to commission one that's perfect for yours.
Free Delivery to the Northern Vermont. Please contact us for information about shipping to other locations. We use great people who can get it to you where ever you are!
Also available in Black Walnut or VT Ash
54" x 18" x 36"