Norris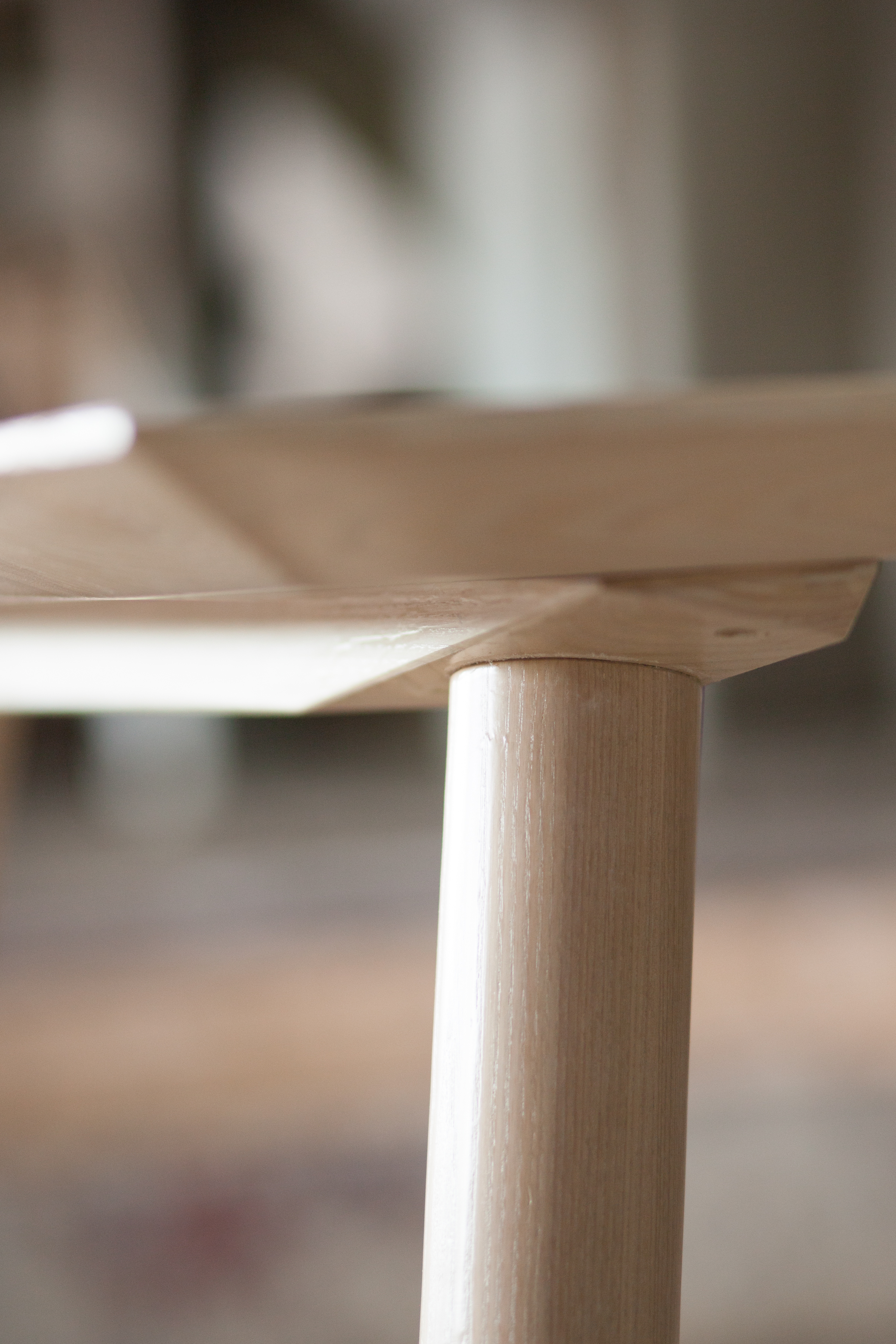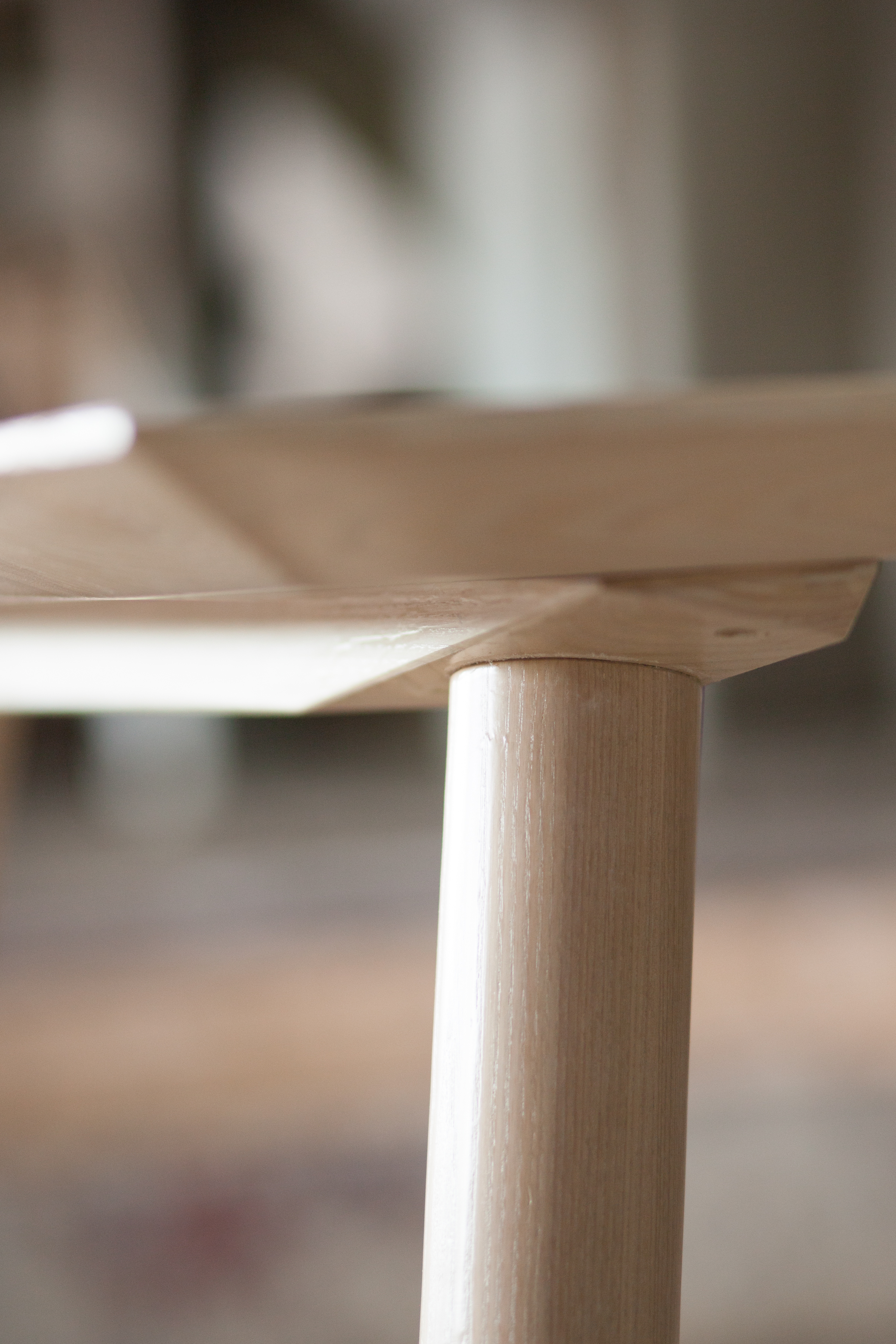 Norris
An elegant, minimalist dining table built entirely from White Ash. The top is a solid mass of 1.75" thick boards 3 feet wide by 8 feet long. The substantial weight of this top is visually lightened by a significant bevel on the underside. When viewed from above the it reads as a thin, crisp plane, seeming to almost float in space. A pair of angled cleats keep the top level, and support the legs which splay out towards the corners. Each leg is threaded into the cleat, and is easily unscrewed at times when the table needs to be transported. Finished with a light, clear, water-based lacquer giving the piece a soft, luminous presence in the room.
This design can easily be customized to fit any space. Let us know what you need and we'll make one that's perfect for you.
Free Delivery to the Northern Vermont. Please contact us for information about shipping to other locations. We use great people who can get it to you where ever you are!
Also available in Cherry, Black Walnut, or VT Sugar Maple
96" x 36" x 29"